Interrogation
Interrogation is a mature narrative puzzle game with RPG elements that emulates the atmosphere of dark investigation procedurals to put the player in the detective's seat and challenge their preconceptions about terrorism and the fight against it with noire intensity. The game offers some deconstruction upon the tropes related to interrogation scenes in pop-culture and about the nuances of terrorism by playing as a question-based puzzle.
Immerse yourself into the world of an investigator having to deal with a new wave of terrorist threats. Try to understand your suspects and to manipulate their emotions into getting the information that you want. Make relevant story decisions and get to deal with the Liberation Front in your own way. Get to know who they are and construct your own opinion about them and their actions. Find out more!

Good Morning AI
Good Morning AI is an ending hunter shaped as a visual novel with puzzle-tower-defence gameplay moments. The game explores the potential societal issues brought fourth by the development of AI, the ubiquity of social media, climate change and geopolitical complexity.
Shape an Artificial Intelligence, see how your ideas affect future Amsterdam in over 30 endings. Protect your brainchild from quantum hacks in puzzle-tower-defence gameplay. Become Jude, manage their life and relationships and the fate of 2065's Amsterdam in this roleplaying-rich visual novel. Find out more!

Domains of Dusk
Domains of Dusk is a grand strategy RPG set in modern mystical versions of real contemporary cities. Supernatural elements evoke the human themes of corruption, deceit and propaganda with an overtone of influencers, meme and organic food.
Supernatural factions clash over dominance of the city, control exerted from boardrooms and ritual circles, but also reclaimed on the streets and in the underground. Roleplay as the leader of vampires, werewolves, mages, fey and many more. Experience a new story every game as you put your intrigue abilities to the test against human or AI opponents. Find out more!

About
The Critique Gaming team is an eclectic squad of people with very different social and educational backgrounds, from law and economy to art and programming, with very diverse skillsets. We've gathered with the mission of making pointful games that explore important contemporary questions.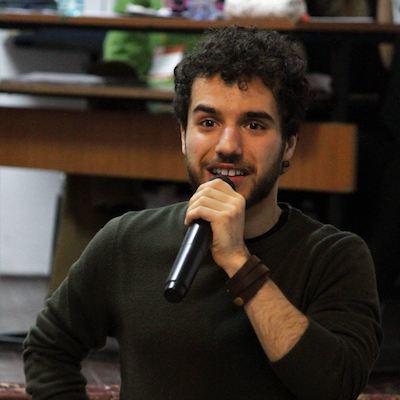 Andrei Olaru
Studio Lead
Andrei "Dexter" Olaru is the captain of Critique Gaming. An economist and career debater with international results, he's the entrepreneurial spirit of the team, handling project and team management, wrangling needed resources.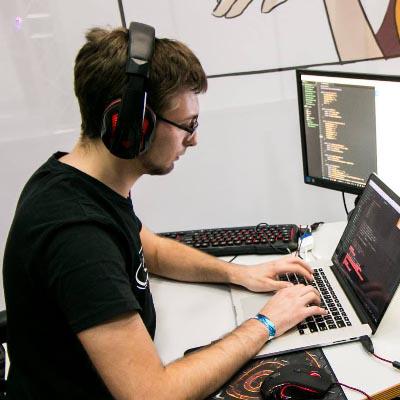 Marius Petcu
Lead Developer
Marius Petcu is a graduate of the "Bucharest Polytehnic" and with artistic spirit and a background in debating, he's the team's lead developer. He makes sure the abstract thoughts and ideas of the team take tangible form, supple and interactive on the player's screen.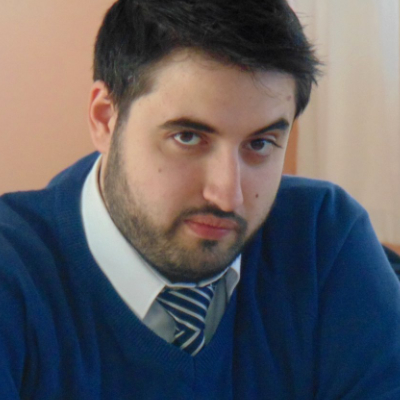 Moise Theodor
Office Admin
Moise Theodor has a BA in international business and a masters in Diplomacy, so most days he manages to keep the Critique Gaming office together. He also has great taste in chairs.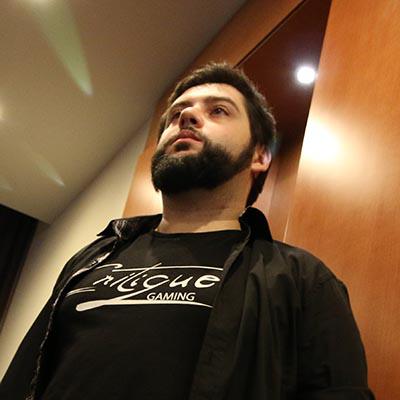 David Moscovici
Creative Lead
David Moscovici has a master's degree in law, is grumpy, is a trainer and career debater and is the team's game designer. He writes the narrative content, insures the balance and dynamics of game mechanics and handles the creative direction of the games.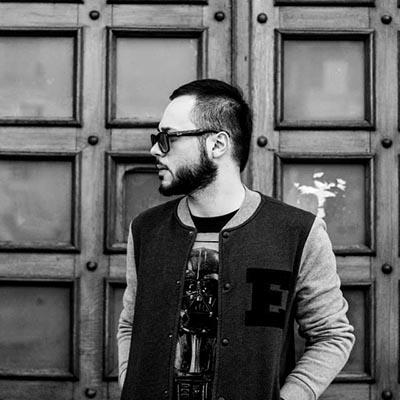 Dragos Antoniu
Sound Designer, Marketer
Dragos "Dexi" Antoniu is officialy an economist but his soul is in music. Passionate about contemporary popular art, he creates the sounds and soundtracks for Critique Gaming.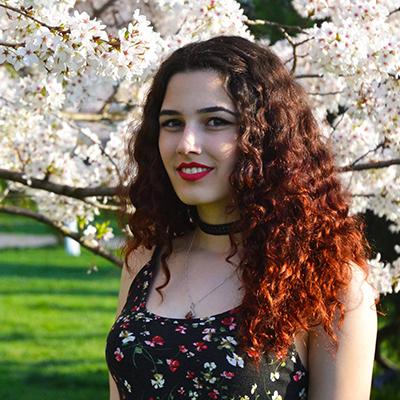 Mădălina Șoimu
Art & Graphics Designer
Completing our art team, Mădălina Șoimu is a Computer Science graduate. She draws a lot and plays a lot of hack and slash or MOBA video games and her wrist is not glad about it.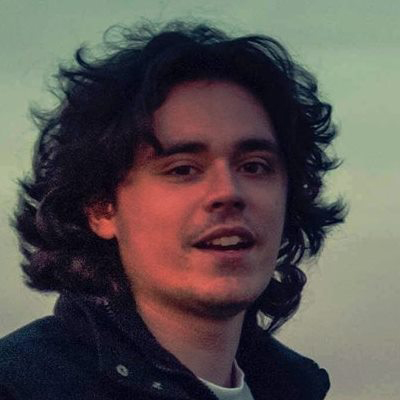 Cătălin Nedeluș
Game Developer
Amateur musician and video game enthusiast, Cătălin Nedeluș can do pretty much anything when it comes to game-dev. Except have a sleeping routine that repeats once every 24 hours.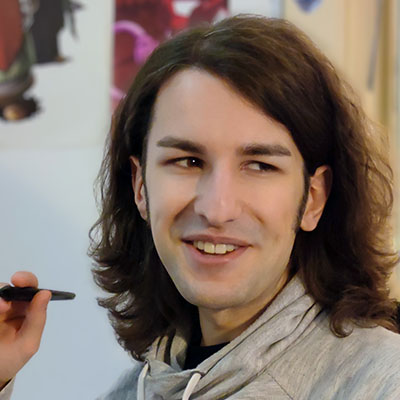 Vlad Bărbieru
3D Artist, 2D Artist
A Masters graduate in fine arts, Vlad has had a fascination in games ever since he was cowering behind his parents as they played Doom 2 on a beige, old Pentium PC. If it's not subversive, hot blooded, ambitious, or painfully mid-2000's edgy, Vlad doesn't want to have anything to do with it.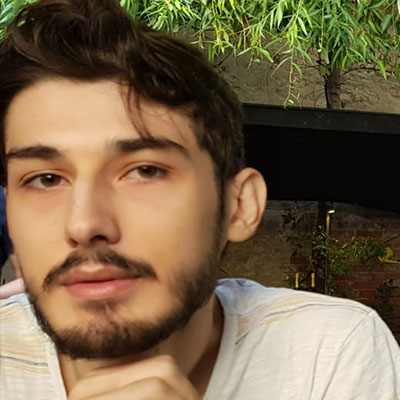 Cristian Prodan
Game Developer
Easily confessing his love of life, Cristian is a Computer Science graduate that seeks the light in RPG games, indie games and programming..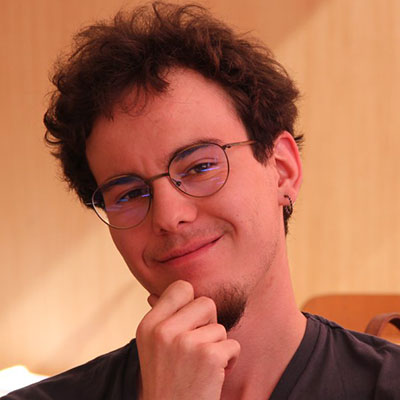 Victor Băjan
Writer
A renegade Law school graduate, Victor Bajan does what any good narrative content writer does: he stresses about the lore for 12 hours and writes 10 pages of dialogue in 2. He has a passion for worldbuilding and really, really cares about consistency.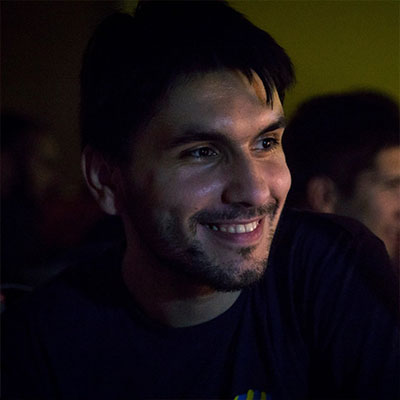 Alex Bergauer
Writer
With a dual degree in screenwriting and psychology, Alex enjoys creating interesting and life-like characters above all. His pastimes include writing in a supine position, yelling at a TV screen whenever Liverpool plays, and ranting about pop culture.
Special Thanks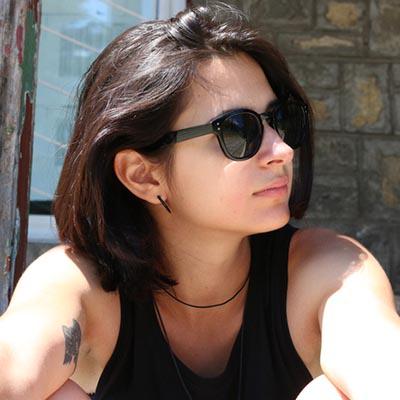 Dora Marian
Dora Marian, National University of Arts graduate, illustrator and photographer, is one of the co-founders of Critique Gaming. Though not an active team-member at the moment, we will forever appreciate her work and dedication, which were essential in making this team come to life.
Contact
For inquiries or just to say hello: office@critique-gaming.com
For bugs and technical support: support@critique-gaming.com
Of course, we're also on Facebook, Instagram and Twitter.
If you're press, check out our press kit!
Privacy Policy
We respect your privacy. Our website, newsletter and games are subject to our Privacy Policy.
In short, we collect anonymous statistical usage and crash report data from this website and our games, but the data we collect cannot be traced back to you, we don't use tracking cookies and we are not using your data for marketing purposes without your explicit consent.