Interrogation
Interrogation is a mature narrative puzzle game with RPG elements that emulates the atmosphere of dark investigation procedurals to put the player in the detective's seat and challenge their preconceptions about terrorism and the fight against it with noire intensity. The game offers some deconstruction upon the tropes related to interrogation scenes in pop-culture and about the nuances of terrorism by playing as a question-based puzzle.
Immerse yourself into the world of an investigator having to deal with a new wave of terrorist threats. Try to understand your suspects and to manipulate their emotions into getting the information that you want. Make relevant story decisions and get to deal with the Liberation Front in your own way. Get to know who they are and construct your own opinion about them and their actions. Find out more!

Blog
How long does it take for a baby to be born? 1 second, right? POP, and the baby is now part of this world. The doctor writes down the date, the hour, the minute, with a bit of diligence and if they have the necessary field on the form, even the second. One minute the baby did not exist, but no... read more...
Read more posts...
About
The Critique Gaming team is an eclectic squad of people with very different social and educational backgrounds, from law and economy to art and programming, with very diverse skillsets. We've gathered with the mission of making pointful games that explore important contemporary questions.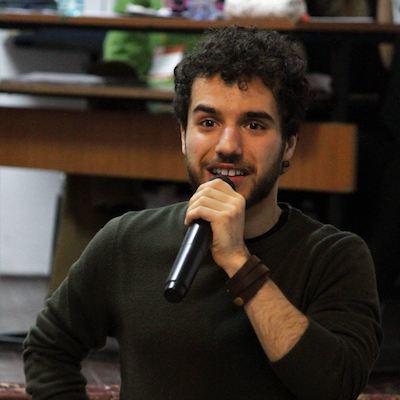 Andrei Olaru
Producer, Marketer
Andrei "Dexter" Olaru is the captain of Critique Gaming. An economist and career debater with international results, he's the entrepreneurial spirit of the team, handling project and team management, wrangling needed resources.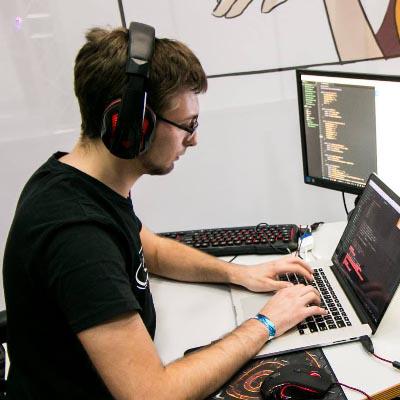 Marius Petcu
Lead Developer
Marius Petcu is a graduate of the "Bucharest Polytehnic" and with artistic spirit and a background in debating, he's the team's lead programmer. He makes sure the abstract thoughts and ideas of the team take tangible form, supple and interactive on the player's screen.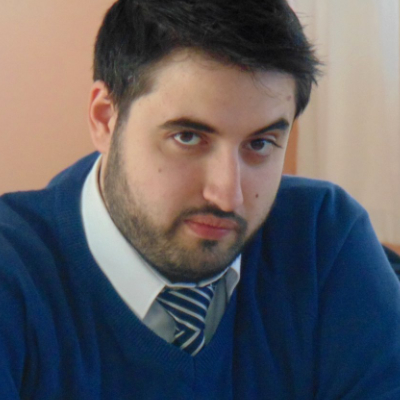 Moise Theodor
Office Admin
Moise Theodor has a BA in international business and a masters in Diplomacy, so most days he manages to keep the Critique Gaming office together. He also has great taste in chairs.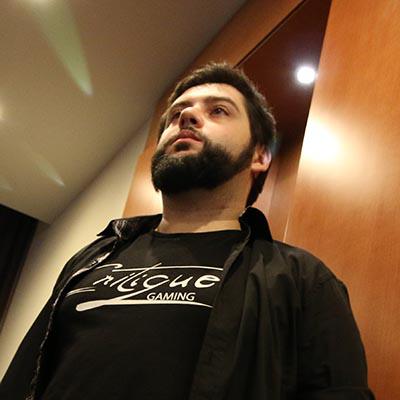 David Moscovici
Game Designer, Writer
David Moscovici has a master's degree in law, is grumpy, is a trainer and career debater and is the team's game designer. He writes the narrative content, insures the balance and dynamics of game mechanics and handles the creative direction of the games.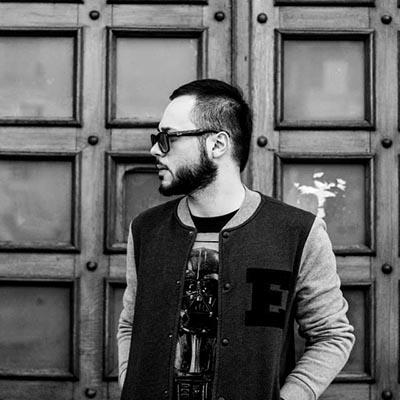 Dragos Antoniu
Sound Designer, Composer
Dragos "Dexi" Antoniu is officialy an economist but his soul is in music. Passionate about contemporary popular art, he creates the sounds and soundtracks for Critique Gaming.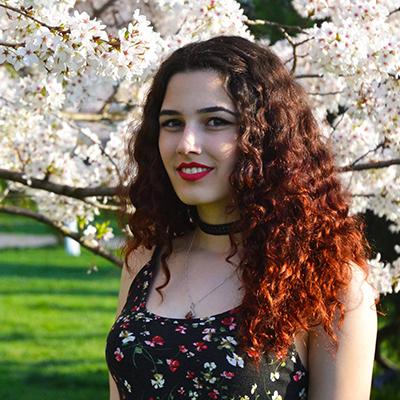 Mădălina Șoimu
Art & Graphics Designer
Completing our art team, Mădălina Șoimu is a Computer Science student. She has a knack for smart video games and for drawing art for them.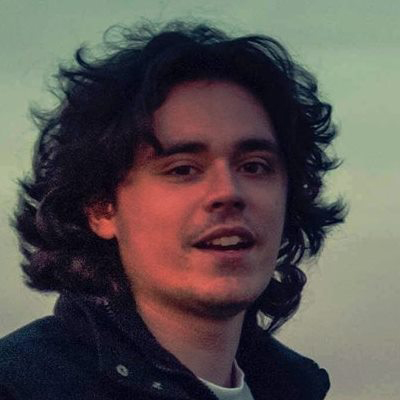 Cătălin Nedeluș
Game Developer
Amateur musician and video game enthusiast, Cătălin Nedeluș does not like waking up early. However, he is like fish in the water when it comes to game development.
Special Thanks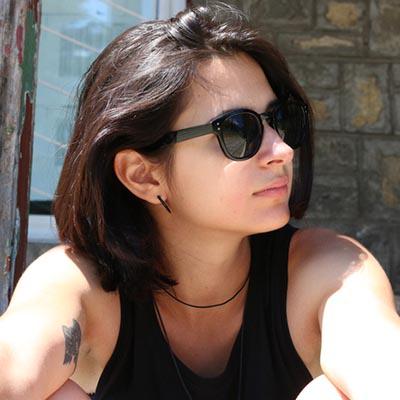 Dora Marian
Dora Marian, National University of Arts graduate, illustrator and photographer, is one of the co-founders of Critique Gaming. Though not an active team-member at the moment, we will forever appreciate her work and dedication, which were essential in making this team come to life.
Contact
For inquiries or just to say hello: office@critique-gaming.com
For bugs and technical support: support@critique-gaming.com
Of course, we're also on Facebook, Instagram and Twitter.
If you're press, check out our press kit!
Privacy Policy
We respect your privacy. Our website, newsletter and games are subject to our Privacy Policy.
In short, we collect anonymous statistical usage and crash report data from this website and our games, but the data we collect cannot be traced back to you, we don't use tracking cookies and we are not using your data for marketing purposes without your explicit consent.